Running Ventrilo as administrator in Vista fix some issue that people reported, for example : Key binding not working when in game.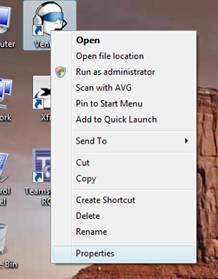 Right click on the Ventrilo client shortcut icon.


Select "Properties" at the bottom of the list.


Then this window will appear.




Select the "Compatibility" tab at the top.


Select the box next to "Run this program as an administrator."



Then click "Apply".


Then click "OK".